A gentle approach to changing your mind
Cognitive Hypnotherapy is a gentle and effective approach which works to rewire your unconscious mind and stop it driving the unwanted behaviours, thoughts and emotions that create the problem. 
Focused relaxation as a powerful tool for change  
Hypnotherapy is a centuries old technique for calming the mind and focusing our attention on bringing about positive changes. 
The word hypnosis describes the state of mind where we are relaxed and focused to the exclusion of everything around us. We go in and out of this state all day long without realising it. As much as 90% of the day we are in this 'awake but elsewhere' alpha brainwave state – for instance when we drive, watch TV or daydream. 
When we are in this state we can be doing two things at once. Consciously we are thinking about what to have for dinner, whilst unconsciously we are driving our car. In this state our mind is actively absorbing information from around us (hence why we are so susceptible to advertising and marketing). 
I utilize this natural state of relaxation, along with the power of suggestion, to affect your unconscious mind so that you can achieve the desired beneficial changes in your life.  
There are no swinging pocket watches or funny bow ties in this therapy practice and please don't fear that you will be put to sleep or made unconscious.  On the contrary, I want to help you become MORE conscious and awake so that you STOP going into trance-loops, doing those behaviours which cause your problem. 
Takes the best bits of other therapies
Cognitive Hypnotherapy takes the art of hypnotherapy, and combines it with the best elements of other therapies and techniques including Neuro-Linguistic Programming (NLP), Psychotherapy, Cognitive Behavioural Therapy (CBT), Time-Line Therapy, Coaching, Positive Psychology, Gestalt Therapy and others.  You don't need to understand all these fancy names but it may reassure you to know that I have so many tools at my disposal to help you in the way that you will most benefit from. 
Evidence Based
Clinical studies show that hypnotherapy can be successful for weight loss, fears, phobias, depression, anxiety, learning, stress management, wound healing, improving immune function and pain control. Hypnotherapy is also recognised as a possible treatment for Inflammatory Bowel Syndrome (IBS) by the National Institute for Health and Care Excellence (NICE).
Whilst the word hypnotherapy may conjure up images of innocent people being put to sleep and made to do embarrassing things on stage, this is the realm of stage hypnosis which is used to shock and entertain audiences and uses different approaches to hypnotherapy.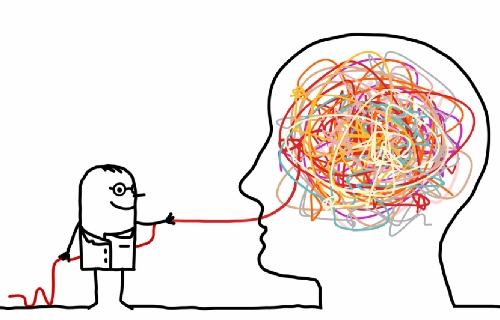 Hypnotherapy isn't about putting you to sleep. On the contrary I want to help you become more awake so that you stop going into autopilot and doing those things which cause your problem". 
Which? Guide to Complementary Therapies, 2002

"Hypnotherapy is supported by more scientific research than any other complementary therapy" 

The Professional Affairs Board of the British Psychological Society, 2001

"Enough studies have now accumulated to suggest that the inclusion of hypnotic procedures may be beneficial in the management and treatment of a wide range of conditions and problems encountered in the practice of medicine, psychiatry and psychotherapy"

British Medical Association, 1892

"The Committee are of opinion that as a therapeutic agent, hypnotism is frequently effective in relieving pain, procuring sleep, and alleviating many functional ailments"

The Guardian, 2008

Cognitive hypnotherapy provides overworked minds with the toolkit they need to fix their own stresses and strains. It is based on modern psychology and neuroscience and, don't worry, there's not a pendulum in sight… "  Read the full article here 

International Journal of Clinical and Experimental Hypnosis, 2007

Cognitive Hypnotherapy for Depression: An Empirical Investigation – Patients treated with Cognitive hypnotherapy produced 6%, 5%, and 8% greater reduction in depression, anxiety, and hopelessness, respectively, over and above the Cognitive Behavioural Therapy (CBT) group. The effect size was maintained at 6-month and 12-month follow-ups. This study represents the first controlled comparison of hypnotherapy with a well-established psychotherapy for depression, meeting the APA criteria for a "probably efficacious" treatment for depression. Read the full article here
What are sessions like?
The focus of the first session is for me to learn more about you; the problem you seek to overcome and your goals. Everyone is unique and I want to understand your view of the world and how and why you do things, so that I can develop a bespoke treatment approach to most effectively help you. This first session alone can begin the process of transformation and act as a springboard for change as it can be a great relief to tell your story and be heard without judgement. 
Each session thereafter will be unique depending on your needs. They may involve relaxing hypnosis, processes to create change, guided meditations, coaching or simply talking and reflecting. You may receive a personalised hypnotherapy recording for you to listen to in between sessions. This will help you embed the work we did together in the session. 
How many sessions will I need?
This is something we can explore in our first session. Everyone is different and so it's impossible to predict how many sessions you will need in advance. Some issues can be resolved very quickly, perhaps in one or two sessions, whilst other clients needs a longer period of time. The most important thing is that you are able to achieve long-term and sustainable change. I work with some clients for just a few sessions, whilst others will see me on a longer term basis, perhaps tackling a number of different problems in succession. 
As a very broad average I would suggest that around 6-8 sessions can bring about the desired changes in most clients lives. I encourage clients to commit to a block booking for at least 3 sessions to begin with to ensure sufficient time to create and embed the desired changes.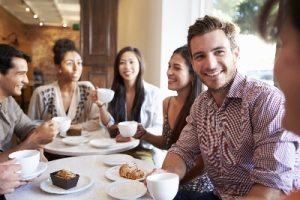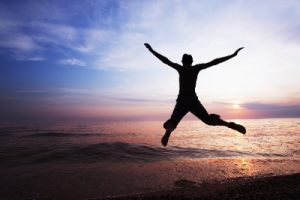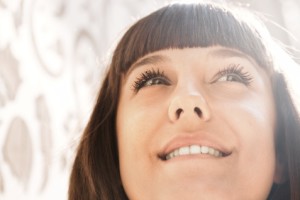 "Until you make the unconscious conscious, it will direct your life and you will call it fate" – Carl Jung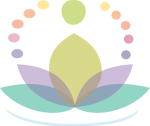 Contact me today to arrange your free no-strings 20 minute consultation
Call: (0044) 07956 808565
Mailing List
Sign up to my mailing list so I can keep you up-to-date with news and special offers.