Please contact me if you have any queries I haven't answered on this website. I offer a free 20 minute telephone consultation to new clients and am happy to answer any questions.
Sessions are charged at £80 for the first 1.5 hours which is my standard session length. Thereafter, additional time is charged at a rate of £60 per hour.    

Past Life Regression sessions are fixed at a set cost of £185 regardless of the session length as these can last anywhere between 3 and 5 hours. 
Standard sessions are 1.5 hours though sometimes clients choose longer sessions to allow us to continue doing the work we are involved in. I can provide shorter sessions to fit in with busy schedules when required. 

Past Life Regression sessions last anywhere between 3-5 hours (fixed cost). I advise clients to keep the entire afternoon or morning free. 
This is something we can explore in our first session. Each client is unique and so it's impossible to predict how many sessions you will need in advance. Some issues can be resolved very quickly, perhaps in one or two sessions, whilst other clients needs a longer period of time. The most important thing is that you are able to achieve long-term and sustainable change. I work with some clients for just a few sessions, whilst most will see me on a longer term basis. This allows me to support their ongoing healing process, and tackle a range of different symptoms and issues.  

Some health conditions can be resolved very quickly whereas others will require lifestyle changes to be made in the longer-term. 

Clients will generally see me weekly, fortnightly or monthly, depending on the severity of their issues.
Sorry, as I don't have a waiting room, and might be with a client, please try to arrive at the correct time for your session. 
Yes I frequently see clients online. Working online is popular because it reduces the cost, time and impacts of travelling. People appreciate being able to stay in the comfort of their own home and it allows me to work with people all over the world.

I use the website Zoom and you will need to set up a free account before our session.

The downside is that poor signal strength can occasionally interrupt the session so please bear in mind the quality of your internet connection.

Please note that I am unable to offer QHHT Past Life Regression sessions online. These MUST be done in person.  
I will maintain your confidentiality in all circumstances and all information collected during the sessions will be protected at all times, as per the Data Protection requirements. The only exception to this rule is if I have a reason to suspect that you are a danger to yourself or others or if I am legally obligated to disclose information.
These sessions do not replace medical care but are complimentary to it. It is recommended that you also see a licensed healthcare professional for any physical or psychological aliment you may have. I am unable to diagnosis or treat conditions, prescribe or interfere with or perform medical treatment. 
Yes, this is a collaborative process and as much as I'd love to, I can't make it happen without you.

You will be expected to do your bit in-between sessions. This might mean making some lifestyle changes, undertaking specific activities such as writing or listening to a hypnotherapy recording. 
It's important that you feel comfortable working with me. Information about my background, training and style of working is provided on this website but the best way to find out more is by speaking with me on the phone.

Please contact me to arrange a free no obligation 20 min telephone appointment where we talk further and we can decide whether we are suited to working with each other.
I don't offer guarantees, declare a success rates or provide a one-size-fits-all approach to your healing.

Everyone is unique and there are many factors which will play a part in your progress. What I can guarantee is that I will put your well-being first at all times, aim to help you achieve your goals as quickly as possible and provide a bespoke treatment based upon your needs. 
Sessions are payable by bank transfer, cash or cheque on the day or in advance of your appointment.  
If you need to change or cancel your appointment please provide at least 48 hours notice otherwise the full fee is charged. 
I care about your privacy and provide a Privacy Policy (web) here which details exactly how I keep your information safe. 
My clinic is based in St Albans, a small town in Hertfordshire, just outside of London.
By Train: St Albans City rail station is a 15 minute walk or a 5 minute taxi ride from the clinic. The station is on the Bedford to Brighton Thameslink rail line and is just a 20 minute fast train from London St Pancras. The train provides easy access from Bedford, Luton, Harpenden, Radlett, Elstree and Borehamwood, Mill Hill, Hendon, Cricklewood, West Hampstead, London Blackfriars, London Farringdon, City Thameslink and Elephant and Castle.
St Albans Abbey line is a 15-20 minute walk from the clinics. This community rail line provides access to  Watford, Park Street, Garston, Bricket Wood and How Wood.
By Bus: St Albans is accessible by bus from the surrounding towns and villages of Dunstable, Luton, Hemel Hempstead, Welwyn Garden City, Watford and Harpenden.
By Car: The clinic is accessible from the M1, A1 and M25 and there are nearby Car Parks available.
It's not what happens to us that causes the pain, it's the meaning we give to those events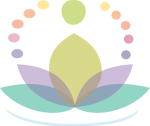 Contact me today to arrange your free no-strings 20 minute consultation
Call: (0044) 07956 808565
Mailing List
Sign up to my mailing list so I can keep you up-to-date with news and special offers.