Systematic Kinesiology & Nutrition
Medical Medium Tea and Distant testing
Chronic Health Issues - Medical Medium Protocol
I had a fantastic kinesiology session with Candice. It was such an effective way to know exactly what supplements your body needs, for all ailments. As a trainee naturopath, I had a good idea of what to take in general terms but this is highly specific to each individual. Candice is wonderful to work with also and so knowledgeable.
Chronic Health Issues, Liver Cancer - Medical Medium Protocol
"Candice is a gifted healer who walks her talk and is brave enough to follow and speak about guidance from Anthony William, which, in a time where science and research rules allopathic medicine, and Complimentary and Alternative Medicine is influenced by fashion and fad, is a radical act, but one that is getting amazing results all over the world. As someone with a terminal diagnosis who has experienced every standard cancer treatment and many many integrative and naturopathic approaches too, it was a huge relief to find Candice, who has studied this information and protocols in depth. 
My session with her was extremely helpful in steering me towards which supplements and herbs my body needed — and which it didn't (this can save a lot of money too!), whilst explaining the root causes of my particular condition. Candice is a great listener and is very kind and empathetic to. Highly recommended" (AN, Sussex, UK)
Emotional Difficulties and Physical Symptoms
"My recent sessions with Candice regarding both physical & psychological issues, proved to be very beneficial. Candice knows what she is doing. She helped me release some past emotions with her brilliant techniques, the results of which took less than a day to manifest. I am highly pleased. Her kind gesture and subtle assertiveness in some areas really help jump start the healing process. Thank you very much. Highly recommend".
Mens Health
"Candice gave me an excellent kinesiology session and was very attentive and perceptive. She explained the process throughout and worked with me in her diagnosis and remedy on a number of different levels such as emotional and nutritional that produced a tangible very positive result!" (S.T, Kent)
Cognitive Hypnotherapy & Emotional Freedom Technique
Women's Issues
"I've just had a fantastic EFT session with Candice. It helped me to reach deep underlying emotions from the past that I now understand to be at the root of my current issue. The session really helped me to address my issue in a peaceful way. Candice has a real gift for this work and is focused, non-judgmental and clear throughout our sessions" 
Heartbreak
"I've seen Candice three times so far and I'm still amazed at how much she was able to help me during the first session through tapping. All the negative emotions I had been carrying for months were suddenly gone and the bad experience which caused all that now seems like more of a distant memory"  
Blushing & Self Confidence
"Candice was so understanding and compassionate about my issues. She made me feel very relaxed and comfortable and able to tell her things I hadn't told anyone else from the fear of being judged. Candice created for me a wonderful recording that I could listen to every night before sleep and this was an incredible tool that helped me get over my confidence issue within days of having it! I believe that Candice's kindness and ability to understand issues on a very deep level make her perfectly equipped to help with any kind of issue that you need help with resolving!"
Writers Block
"I didn't really believe in hypnotherapy but I was desperate for help as I couldn't get started on my Masters dissertation. After just two sessions with Candice, and listening to the hypnotherapy recording every morning, I've already written 11,000 words. Thank you Candice for your help".  (LH, London)
Alcohol Habits
"I consulted Candice as all attempts to stop my habitual drinking of alcohol in the evenings had failed. I worked with Candice to address the reasons for drinking and with the help of hypnotherapy during our sessions, plus listening to recordings Candice made just for me every evening has enabled me to break the habit and I no longer drink during the week. My alcohol consumption at weekends has also reduced considerably".  
Past Life Regression & Transpersonal Hypnotherapy
"I had my first Past Life Regression with Candice. It was simply amazing. I've never experienced anything like this before. Candice's gentle and trusting way helped me let go and speak with my higher self.  I was speaking and yet the words were not really mine! I enjoyed the words, advice and love that were transmitted to me. Candice guided the conversation in an insightful, sensitive and natural manner. I could feel the respect she brought towards me, my issues and my higher self. This allowed me to drop even deeper into what was happening. Overall, it was a pleasant and uplifting experience. I can only recommend Candice for this work".  
"I had been curious about past life regression for some time and was very pleased to have found Candice. Her calm and relaxed approach instantly made me feel comfortable. I actually found myself going into events from this life which was very useful and interesting and gave me a new perspective on my life"".  
"Candice's communication particular prior to the session was brilliant which helped me to prepare and ease into the hypnotic state. Within minutes I was in deep relaxation. Candice made it very easy for me to 'float' into my subconscious. During the session, multiple 'pearls of wisdom' just poured out of me and really helped me to understand some of the issues I was struggling with in my life. Candice guided me through the process, being open and supporting me with whatever arose. I was amazed by how specific Candice had tailored the treatment for me, how relaxed and safe she made me feel, and how well it applied to my day to day life. I can only recommend Candice." 
"I recently had a wonderful QHHT session with Candice. The experience was very relaxing, quite emotional at times, and extremely beneficial. I learnt some amazing things about myself. Thank you Candice." 
 "I had a pretty awesome experience. I went to a past life where I was an esteemed leader of the tribe. I had special powers and worked with animals. It was quite shamanic. The experience of the past life and the communication with my higher wisdom gave me insight to my current life. I really like this approach. Candice guided me through the whole journey and made me feel comfortable and able to trust whatever came up, however subtle." 
I love to hear about your progress and receive your reviews and testimonials.
If you would like to leave a review or recommendation please either email me at info@candiceluper.com or leave a review on my Facebook Page here. 
"What is done with love is done well" Vincent Van Gogh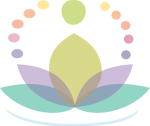 Contact me today to arrange your free no-strings 20 minute consultation
Call: (0044) 07956 808565
Mailing List
Sign up to my mailing list so I can keep you up-to-date with news and special offers.