Candice Luper – Holistic Natural Practitioner
Medical Medium Inspired Practitioner –
Systematic Kinesiologist – Nutritional Therapist
–
Hypnotherapist 
DipASK HPD DipChyp NLP(Prac) AdvEFT
St Albans and Online
[themify_icon icon="fa-phone" style="extra large, rounded" icon_color="white" ] 07956 808565   [themify_icon icon="fa-envelope" style="extra large rounded" icon_color="white" ] info@candiceluper.com


A truly holistic approach to healing – in St Albans and online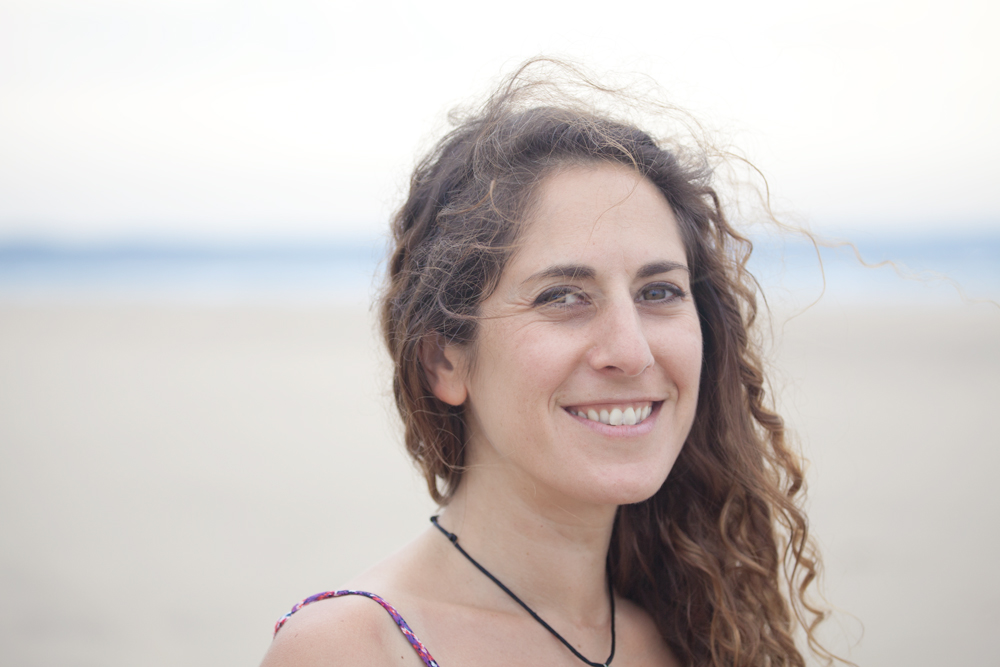 Whether you're going through a difficult period in your life, are struggling with chronic health issues, symptoms, difficult feelings or behaviours, or simply feel driven to create positive changes in your life, it can help to have an experienced ally to support you in getting to where you want to be. 
I offer a unique approach to healing which incorporates the best elements from a variety of fields such as systematic kinesiology, nutritional therapy, cognitive and transpersonal hypnotherapy, shamanism, trauma work and past life regression. This breadth of experience allows me to help you in a truly holistic way – addressing the emotional, physical, mental and spiritual aspects of your well-being.
I believe in utiising the power of nature for healing. With the right nutrition and herbal support, the removal of toxins and pathogens, and proper care for your emotions and energy, you CAN get better! 
Contact me today to arrange your FREE 20 min telephone consultation on 07956 808565
"The doctor of the future will no longer treat the human frame with drugs, but rather will care and prevent disease with nutrition" Thomas Edison
What can I help you with?
Allergies
Autoimmune conditions 
Brain fog
Chemical and food sensitivities
Coaching and manifestation
Confidence and self-esteem
Coping with illness or disability
Digestive issues 
Emotions and trauma
Fatigue 
Fears and phobias
Habits and addictions
Hearing loss and tinnitus
Hormones and fertility
Improving relationships
Lymphatic and circulatory issues 
Mental health and mood 
Migraines and neurological symptoms
Mystery symptoms
Skin conditions 
Sleep issues
Spiritual connection and development 
Managing pain 
Thyroid issues 
Viral and bacterial infections 
Weight and emotional eating 
"My test results came back fine but I feel so bad (anxious, in pain, unwell, tired, unmotivated etc)".
"They sent me for all the tests and I received a diagnosis but now there's no real treatment. I don't want to be on medication forever. I want to get better"   
"I've tried so many therapies and nothing has helped, what am I doing wrong?"
"I want to improve my well-being, improve my sleep, energy and vitality (etc) but I don't know how to get there"
"I am fed up being tired, flat, anxious, stuck, single in pain…I want my quality of life back"
"Yesterday I was clever so I wanted to change the world. Today I am wise, so I am changing myself"  Rumi
Cognitive Hypnotherapy for Blushing & Self Confidence:
"Candice was so understanding and compassionate about my issues. She made me feel very relaxed and comfortable and able to tell her things I hadn't told anyone else from the fear of being judged. Candice created for me a wonderful recording that I could listen to every night before sleep and this was an incredible tool that helped me get over my confidence issue within days of having it! I believe that Candice's kindness and ability to understand issues on a very deep level make her perfectly equipped to help with any kind of issue that you need help with resolving!"
Systematic Kinesiology – for chronic health issues:
I had a fantastic kinesiology session with Candice. It was such an effective way to know exactly what supplements your body needs, for all ailments. As a trainee naturopath, I had a good idea of what to take in general terms but this is highly specific to each individual. Candice is wonderful to work with also and so knowledgeable.
Past Life Regression & Transpersonal Hypnotherapy
"I had my first Past Life Regression and with Candice. It was simply amazing. I've never experienced anything like this before. Candice's gentle and trusting way helped me let go and speak to my higher self.  I was speaking and yet the words were not really mine and yet at the same time we were the same!! I enjoyed the words, advice and love that were transmitted to me. Candice guided the conversation in an insightful, sensitive and natural manner. I could feel the respect she brought towards myself, my issues and my higher self. This allowed me to drop even deeper into what was happening. Overall, it was a pleasant and uplifting experience. I can only recommend Candice for this work".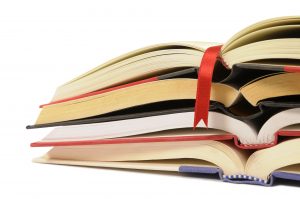 Cognitive Hypnotherapy for Writers Block:
"I didn't really believe in hypnotherapy but I was desperate for help as I couldn't get started on my Masters dissertation. After just two sessions with Candice, and listening to the hypnotherapy recording every morning, I've already written 11,000 words. Thank you Candice for your help".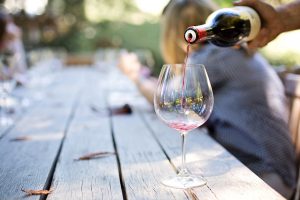 Cognitive Hypnotherapy for Alcohol Habits:
"I consulted Candice as all attempts to stop my habitual drinking of alcohol in the evenings had failed. I worked with Candice to address the reasons for drinking and with the help of hypnotherapy during our sessions, plus listening to recordings Candice made just for me every evening has enabled me to break the habit and I no longer drink during the week. My alcohol consumption at weekends has also reduced considerably".  
Systematic Kinesiology – for chronic health issues:
A few weeks ago, I had the pleasure of receiving a consultation and systematic kinesiology treatment from Candice Luper. Her extensive knowledge about supplements and her attention to detail with her testing really helped further my understanding of why it's so important to nourish your body appropriately to achieve optimal health. I've been following her advice for nearly a month now, and I'm already starting to notice a difference – my energy levels have increased and my appetite has improved greatly. Onwards and upwards. I'm also witnessing changes to the way in which my body regulates itself. I'd thoroughly recommend this practitioner. Thank you Candice!
Cognitive Hypnotherapy for Anxiety and Dyslexia:
"In one session my life felt up in the air and I felt anxious and uncertain about my future. Candice used hypnotherapy with me and by the end of the session the intense feelings had elevated.  I was at ease, relaxed and had the best night's sleep I'd had in a while. 
In another session Candice, took me though a timeline therapy exercise. I lack confidence in my ability to perform at work due to challenges I face with being dyslexic. Candice took me back to a time in my childhood which was one of the likely origins that made me start to feel this. Previously had I thought about this memory it would have stirred up lots of negative emotion such as shame and humiliation. Now, thanks to the work we did I've been able to completely reframe the memory. It now leaves me with a light heart not a heavy one when I think of it.  Thank you Candice, you impart something very special!"
Cognitive Hypnotherapy for Anxiety Around Men:
"I've just had a fantastic EFT session with Candice. It helped me to reach deep underlying emotions from the past that I now understand to be at the root of my current issue. The session really helped me to address my issue in a peaceful way. Candice has a real gift for this work and is focused, non-judgmental and clear throughout our sessions" 
Systematic Kinesiology & Energy Healing
"I can thoroughly recommend Candice, who demonstrates much empathy, knowledge and patience during her Kinesiology sessions with me.
As a therapist myself, I find this technique fascinating. It requires seemingly endless study which she has a natural affinity for.
I started receiving energy healing sessions with Candice a few years ago, and over this period, I've watched her develop her approach in working more holistically with clients. Over the course of my sessions I have realised a greater ability to deal with my insomnia for example, and I am convinced that you will too, whatever issue it is that currently troubles you.
Candice radiates a beautiful positivity and you cannot fail to leave her sessions feeling renewed and looking forward to making small but significant steps over time towards a healthier future".
Past Life Regression & Transpersonal Hypnotherapy
"I had been curious about past life regression for some time and was very pleased to have found Candice. Her calm and relaxed approach instantly made me feel comfortable. I actually found myself going into events from this life which was very useful and interesting and gave me a new perspective on my life"
Past Life Regression & Transpersonal Hypnotherapy
"Candice's communication particular prior to the session was brilliant which helped me to prepare and ease into the hypnotic state. Within minutes I was in deep relaxation. Candice made it very easy for me to 'float' into my subconscious. During the session, multiple 'pearls of wisdom' just poured out of me and really helped me to understand some of the issues I was struggling with in my life. Candice was able to guide me through the process, being open and supporting me whatever arose. I was amazed by how specific Candice had tailored the treatment for me, how relaxed and safe she made me feel, and how well it applied to my day to day life. I can only recommend Candice." 
Systematic Kinesiology for Mens Health
"Candice gave me an excellent kinesiology session and was very attentive and perceptive. She explained the process throughout and worked with me in her diagnosis and remedy on a number of different levels such as emotional and nutritional that produced a tangible very positive result!"

Past Life Regression & Transpersonal Hypnotherapy
 "I had a pretty awesome experience. I went to a past life where I was an esteemed leader of the tribe. I had special powers and worked with animals. It was quite shamanic. The experience of the past life and the communication with my higher wisdom gave me insight to my current life. I really like this approach. Candice guided me through the whole journey and made me feel comfortable and able to trust whatever came up, however subtle." 
Cognitive Hypnotherapy for anxiety, dyslexia and career progression
Candice, really took the time to get to know, what's important to me in life, how I operate, how I think and feel around the issues I sought to work on in our sessions. This set a really strong foundation and trust for our therapeutic relationship and made it much easier for me to share things very personal to me.
At the start of each session Candice would always check what I wanted to focus my time with her on and after some exploration she would draw on her expertise and knowledge to work with me on healing, helping me overcome or show me a way I could make a situation or negative feeling more positive..
During one session I talked about how I often felt anxious as a result of a period of uncertainty I had been going though. My life felt up in the air. She used hypnotherapy with me. By the end of our time together the intense feeling had elevated. I was at ease, relaxed and had the best night's sleep I'd had in a while.
In another one of our sessions Candice, took me though a timeline therapy exercise. I strongly lacked confidence in my ability to perform at work due to challenges I face with being dyslexic. Candice took me back to a time in my childhood which was one of the likely origins that made me start to feel this. Previously had I thought about the incident in question it would have stirred up lots of negative emotion. Now, because of this work we did I have been able to completely re-frame how I playback this memory. As a result I no longer feel the feelings of shame.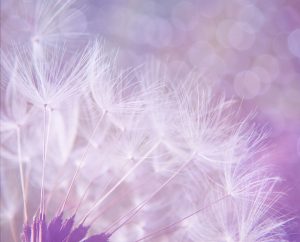 Past Life Regression & Transpersonal Hypnotherapy
"I recently had a wonderful QHHT session with Candice. The experience was very relaxing, quite emotional at times, and extremely beneficial. I learnt some amazing things about myself. Thank you Candice."
"Hope is the way forward, compassion is the torch that leads the way" Anthony William, Medical Medium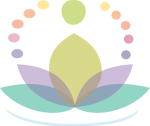 Contact me today to arrange your free no-strings 20 minute consultation
Call: (0044) 07956 808565
Mailing List
Sign up to my mailing list so I can keep you up-to-date with news and special offers.