Naturopathic Kinesiologist, Medical Medium Practitioner and Hypnotherapist – seeing clients worldwide online
To me this work isn't just a job, it's a lifestyle and a life path. For as long as I can remember I've been fascinated by psychology, behaviour, relationships, natural health, spirituality and the natural world. 
My work to help people runs alongside my work to protect the environment. When training for my Environmental Studies Degree, I became acutely aware of the impact of human activities on the environment. It was undeniable how the chemical pollution, which was around us in our soil, air, water and food, was affecting the health of wildlife and humans.  I wanted to create change but what I realised is that the earth is like an extension of our own bodies, and humanity is unlikely to change its ways, and start valuing the environment, until we start valuing ourselves and each other. This would require some serious healing!  So since my degree I have been devoted to exploring how to help people heal, whilst simultaneously doing my environmental work.  Little did I know that I would be helping people to detox from these chemicals, a few decades later! 
My curiosity and my own health problems led me to study and explore every avenue of health and well-being including that of nutrition, natural medicine, the mind-body connection, meditation, human energy systems, relationships and various different therapeutic approaches.
Over the years I have, like you, dealt with health difficulties which the medical system has provided no answers for. My symptoms included hair loss (alopecia areata), fatigue, brain fog, memory loss, depression, anxiety, mood swings, bloating, reoccurring tonsillitis, monthly PMT, palpitations, hot flashes and thyroid disorder. I tried everything but nothing helped and no-one, not even the naturopathic schools, provided a good explanation.
In 2015 I experienced a dramatic loss of hearing in both ears. My balance disappeared overnight and I could no longer see straight without my vision jumping. I share more about my experiences with hearing loss and coping with disability at my blog www.healingthedizzies.com.
It was around that time that I, in a desperate hunt for answers, discovered Anthony William, the Medical Medium. I haven't looked back since and have incorporated his work, for which I am so grateful for, to all aspects of my life and my practice. Whilst I continue to work on some of the more severe symptoms, many have disappeared altogether.
I understand what it's like to feel alone, unsupported by the medical system and those closest to you who want to help but don't know how. I know how much energy, time and money you've invested in finding answers. It can feel like a long old slog, but I promise that when you're on the right track, you will see improvements! 
Candice Luper
Dip ASK DipChyp HPD NLP(Prac) AdvEFT
Diploma in Systematic Kinesiology

Quest Institute Diploma in Cognitive Hypnotherapy 

Quest Institute Certified Practitioner in the Art of Neuro-Linguistic Programming

Hypnotherapy Practitioner Diploma

Heartspeak Level 1

Nutritional Therapist 

Quantum Healing Hypnosis Technique Level 1

Walking the Shamans Path Certificate

Advanced Emotional Freedom Technique

Certificate in Life Coaching

BSc. (Hons.) Environmental Studies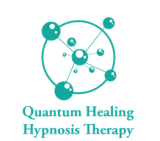 Diploma in Systematic Kinesiology – School of Advanced Kinesiology.
Professional Diplomate member of the Association of Systematic Kinesiology (ASK) – highest level membership available
Nutritional Therapist Certificate – Health Sciences Academy
Heartspeak Level 1 – trained with Anne Jensen
Hypnotherapy Practitioner Diploma (HPD) – the only externally validated hypnotherapy qualification in the UK, conforming to the National Occupational Standards for Hypnotherapy. There are lots of hypnotherapists practicing with very little training. The purpose of the Hypnotherapy Practitioner Diploma is to distinguish those therapists who have undertaken a full professional training in contrast to those who have taken short courses. (HPD)
Cognitive Hypnotherapy and Neuro-Linguistic Programming – trained with Trevor Sylvester at the Quest Institute, Regents College London – internationally recognised for its comprehensive and cutting edge training (DipChyp NLPPrac)
Level 1 Practitioner – Quantum Healing Hypnosis Academy – training school of Delores Cannon
Three year 'Walking the Shamans Path' training – trained with Patricia Whitebuffalo. This program incorporated elements of early child development work, trans-personal psychology, shamanic healing and eastern spirituality
College of Natural Nutrition Diploma – 2 year training with Barbara Wren author of Cellular Awakening
Advanced Emotional Freedom Technique (EFT) Practitioner – trained with Karl Dawson and Penny Croal
"We cannot solve problems with the same thinking that created them."
Albert Einstein
Get in Touch
Reach out today to schedule an appointment or a complimentary 20 minute phone consultation

Let's Stay in Contact
Sign up to my mailing list for occasional updates, special offers, news and helpful tips on how to stay healthy and well modern times.