A Holistic and Natural Healthcare System
Systematic Kinesiology is a complete form of natural health care that accesses the body's innate wisdom to discover what is needed for your healing . Using manual muscle testing, on you or me, I am able to obtain bio-feedback from the body to identify what is needed to restore balance in your bodymind system. This takes the guess work out of healing.
Whether you have some simple symptoms which you would like addressed, or longer-term chronic health complaints, Kinesiology can help.  It's also a great way to maintain health and prevent illness in future, allowing imbalances to be identified and corrected before they evolve into more serious complaints.
Holistic and Integrative Healthcare System
Unlike the conventional medical approach, Systematic Kinesiology takes a whole-person approach, looking at the emotional, structural, chemical and energetic aspects of dis-ease. 
Using Kinesiology I will help you to find the quickest and most effective route to healing. This may incorporate a wide range of natural and holistic approaches such as:  
Dietary changes
Supplements
Detoxification
Herbal teas, tinctures and remedies
Acupressure or lymphatic massage
Emotional therapy
Energy balancing
Cranial readjustment
Lifestyle advice and changes
What is Muscle Testing?
If we meet in person I will muscle test you by placing your arms, legs or head into specific positions and applying a light pressure against the muscle that is being tested. The muscle tests do not require any physical strength and you remain fully clothed throughout.  I will demonstrate to you how it is working and you will see for yourself how weaknesses are shown and then resolved. 
If we are working together online, I will use my body as a surrogate for your and muscle test myself using my fingers. You will be able to watch and see what the testing reveals. 
Multiple Applications
Kinesiology can be used in many ways and there are many techniques for addressing different issues. It is gentle, safe and can even be used on the elderly, inform and children, even animals. I can use kinesiology to: 
Identify the cause of symptoms and chronic illness
Correct imbalances before they grow into more serious problems 
Test products, foods and supplements 
Discover individual nutritional needs and sensitivities
Identify toxins or microbes in the body 
Determine the best routes for healing
Enhance brain function and coordination
Release emotions and stress
Relieve physical pain and tension
Help make decisions and explore beliefs
What can kinesiology help with?
Accident Trauma
Aches & Pains
Addictions
Allergies
Anxiety
Arthritis
Asthma
Autoimmune Disease
Back and structural issues
Bacteria & Bacterial Toxins
Behavioural Problems
Bell's Palsy
Candida
Chronic Illness
Depression
Digestive Disorders
Dyslexia
Emotional Upsets
Fungus & Fungal Toxins
Hormonal Imbalances
Hyperactivity
Impaired Immune System
Insomnia
Lymph Nodes
Fears/Phobias/Panic Attacks
Parasites & Parasite Toxins
Reproductive & Fertility issues
Sports Injuries
Sciatica
Skin Disorders
Sinusitis
Structural Problems
Thyroid Illness
Vaccines & Vaccine Toxins
Vertigo
Viruses & Virus Toxins
Weight Issues (Over & Under)
Womens and Mens Health
For 20 years I've been on a natural health journey, tackling my own health issues which have included depression, anxiety, digestive complaints, thyroid problems, hearing loss, tinnitus and vestibular neuritis. I've studied and explored the healing properties of nutrition, herbs, supplements, energy work and psycho-emotional work and now am privileged to be able to incorporate this to my work with clients. 

I've been in your position and I aim to provide high quality, grounded, reliable advice to my clients that they can trust so you don't have to search endlessly for help. I use coaching and hypnotherapy to help my clients implement the necessary lifestyle changes to achieve long-term healing.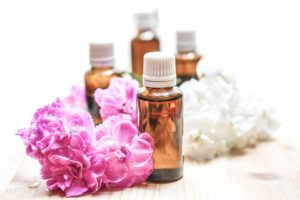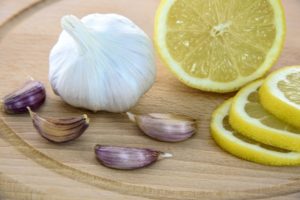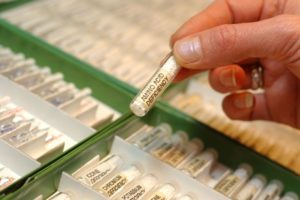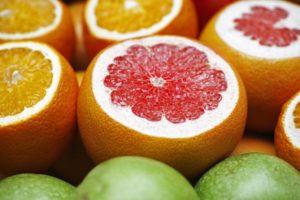 "Thank you Candice, My acid reflux is no longer a problem and my shoulder ache has gone!" 
"Candice helps me work out exactly what supplements I need to address a chronic viral infection. I love having the confirmation of seeing the testing process. It helps me know I am doing the right thing to heal myself".
"I had a fantastic kinesiology session with Candice. Such an effective way to know exactly what supplements your body needs, for all ailments. As a trainee naturopath, I had a good idea of what to take in general terms but this is highly specific to each individual. Candice is wonderful to work with also and so knowledgeable".
"A few weeks ago, I had the pleasure of receiving a consultation and systematic kinesiology treatment from Candice Luper. Her extensive knowledge about supplements and her attention to detail with her testing really helped further my understanding of why it's so important to nourish your body appropriately to achieve optimal health. I've been following her advice for nearly a month now, and I'm already starting to notice a difference – my energy levels have increased and my appetite has improved greatly. Onwards and upwards. I'm also witnessing changes to the way in which my body regulates itself. I'd thoroughly recommend this practitioner. Thank you Candice!"
"I can thoroughly recommend Candice, who demonstrates much empathy, knowledge and patience during her Kinesiology sessions with me.
As a therapist myself, I find this technique fascinating. It requires seemingly endless study which she has a natural affinity for.
I started receiving energy healing sessions with Candice a few years ago, and over this period, I've watched her develop her approach in working more holistically with clients. Over the course of my sessions I have realised a greater ability to deal with my insomnia for example, and I am convinced that you will too, whatever issue it is that currently troubles you.
Candice radiates a beautiful positivity and you cannot fail to leave her sessions feeling renewed and looking forward to making small but significant steps over time towards a healthier future".
"Candice gave me an excellent kinesiology session and was very attentive and perceptive. She explained the process throughout and worked with me in her diagnosis and remedy on a number of different levels such as emotional and nutritional that produced a tangible very positive result!"
When Oxford University Doctoral student Anne M Jensen first presented the results of her study on muscle response testing, the results were so impressive that the University staff didn't believe them and made her repeat the study. She repeated the study and to the surprise of everyone, the results proved to be a whole lot more reliable than they ever imagined. Having successfully completed her doctorate, Dr Jensen chose to have her research paper published open source and so the full study is now available online.
Estimating the accuracy of muscle response testing: two randomised-order blinded studies
"Muscle Response Testing has repeatedly demonstrated significant accuracy for distinguishing lies from truths, compared to both intuition and chance. The primary limitation of this study is its lack of generalisability to other applications of Muscle Response Therapy and Manual Muscle Testing".
BMC Complementary and Alternative Medicine BMC series, 2016
Correlation of Manual Muscle Tests and Salivary Hormone Tests in Adrenal Stress Disorder: a Retrospective Case Series Report
"We observed that patients with signs and symptoms of Adrenal Stress Disorder and abnormal hormone levels on salivary hormone testing demonstrate distinct neuromuscular impairments that could be detected using Manual Muscle Testing"
Association of manual muscle tests and mechanical neck pain: results from a prospective pilot study
 "A symptomatic group of patients with Mechanical Neck Pain demonstrated significantly increased Manual Muscle Testing findings in the form of reduced strength levels compared to a control group. This evidence suggests that the Manual Muscle Testing is potentially a sensitive and specific test for evaluating cervical spine muscular impairments in patients with Mechanical Neck Pain."
Journal of Bodywork and Movement Therapies,  2011.
 Applied kinesiology management of candidiasis and chronic ear infections: A case history
"..a multi-modal chiropractic system for the evaluation of muscle-joint subluxations [Kinesiology] were useful for the discovery of a number of complex causative factors underlying this patient's digestive and immune system compromise, as well as her recurring infections and earaches"
Chiropractic Pediatric Research, 2010
Evaluation of Applied Kinesiology meridian techniques by means of surface electromyography (sEMG): demonstration of the regulatory influence of antique acupuncture points
"We demonstrated the central working principles, i.e. sedation and tonification, of Applied Kinesiology through the use of specific acupoints that have an influence on manual muscle tests. Sedation decreases RMS signal in sEMG, whereas tonification increases it. Interfering stimuli from scars were corrected by selective neural therapy".
Chinese Medicine, 2009
Can the ileocecal valve point predict low back pain using manual muscle testing?
"The application of ileocecal valve [ICV] testing as a diagnostic measure of low back pain was found to have excellent measures of sensitivity, specificity and diagnostic competency. This study confirms that the use of this test within the limitations of this study is reliably associated with the presence of low back pain"
Chiropractic journal of Australia, Vol. 36, 2006
"The body can discern to the finest degree, that which is supportive of life, and that which is not"
David R Hawkins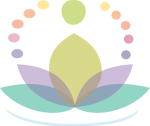 Contact me today to arrange your free no-strings 20 minute consultation
Call: (0044) 07956 808565
Mailing List
Sign up to my mailing list so I can keep you up-to-date with news and special offers.