Vitamin, Minerals and Herb Suppliers
If you are a client you may have been prescribed a range of supplements during our kinesiology sessions. Below is a list of the supplement companies I typically use with details on how to order. Click on each title to expand the box and you will find ordering information and any available supplier discounts.
(Table 1) Practitioner Brand Supplements
Some supplements will need to be purchased directly from the manufacturer.  If any of your supplements are from one of these companies you will need to order directly from them.  
Click on each title to expand the box to see ordering details and supplier discounts.

(Table 2) Natural Health Online shops
There are lots of natural health suppliers online. I find the ones below to have a good selection of brands and products so it sometimes is worth comparing prices. If you are a client of mine I will provide you with a discount code for the Natural Dispensary.
Click on each title to expand the box and see ordering information and supplier discounts.

(Table 3) Specific Herbs and Supplements 
Below is a list of specific branded supplements which I often use with links to where you can purchase them online cheaply. 
This list also aims to help those on the Medical Medium protocol who are based in the UK or EU.
Click on each title to expand the box. 
Vegansafe B12 was Anthony's previous recommended product available on Amazon here.  He now promotes Vimergy's B12 which is available at Agressive Health here.

For those who can't afford this in the long-term, another alternative is Epigenetics Vitamin B12 (Adenosyl/Methyl) 100ml.  This is water based which means it is slightly less stable than a glycerin based version so keep in the fridge if you can. Epigenetics sell a few different forms so make sure you ask for this particular one as the others are not suitable. This version is a 50:50 mix of each form. 3 dropperfuls of this product is equivalent to the Vegansafe version recommended by Anthony. 

When ordering you will need to give my name as your practitioner. 

Nature`s Answer Alcohol-free Burdock Root tincture is available from  Bodykind or Natural Dispensary or Amazon, whichever is cheaper. Don't forget that I list discount codes for some suppliers in Table 2.

You can also buy dried burdock root and boil it up yourself as tea. It ideally needs to be boiled to draw out its medicinal qualities. 

Ester-C repairs damaged neurotransmitters and supports adrenal glands, and helps cleanse the liver and remove toxicity.

Vimergy Ester C is available here.

Viridian Ester-C 950mg – 120 Veg Capsules – is good value, clean, and easy to swallow considering each tablet is nearly 1 gram, and has a vegetarian capsule. Its much better value to buy this larger bottle than the smaller ones especially if you are taking a few a day. Compare prices from Natural Dispensary, Amazon and Bodykind

High dosage vitamin C. 

This is the only sunflower-derived form available in the UK. All the other forms are soya-derived which is not recommended. 

Lipo Naturals – High Potency Liposomal Vitamin C (15oz) (the recommended one) is available on Amazon at a hiked up price. Be aware that this is only a 2 week supply which is about £4 per days dose!  Best thing to do is ask friends to bring some over for you when they are there.

The mother of herbs. This reduces EBV and co-factors such as Strep.

Vimergy Cats Claw is available here.

Natures Answer Cat's Claw Inner Bark (60ml Alcohol Free) is available from Amazon, Natural Dispensary, and Bodykind.

You can also buy it as a herb and drink it as tea.

Dulse binds to metals to remove them from the system and makes up part of the heavy metal protocol. Ideally you want to be using dulse (and other products) from the Atlantic not the Pacific due to pollution levels.

You can obtain Dulse as a powder, dulse flakes, capsules or strips. Either eat it with your food as a topping, or take it as a supplement. 

Swanson Dulse Capsules are very low priced have a gelatin capsule. You will need to empty the capsule into a smoothie or sprinkle over food, and discard the gelatin capsule. 

Anthony's recommended Folate (5MTHF) is from Thorne Research and this is available from Natural Dispensary.

I like Metabolics Folic Acid liquid (as 5 MTF). Liquid supplements are easy for everyone to take and this one frequently tests well. If you give my name when ordering, you'll receive a 10% discount. If you order online you also receive free postage.

Iodine supports the endocrine, thryoid, immune system and adrenals; plus kills viruses. It's recommended that you only take it in it's natural edible form (e.g. algaes) or as nascent iodine).

Global Healing Center Detoxadine Iodine is the product recommended by Anthony and the only one I'd use. Start with just 1 drop a day and work up very slowly.

Lowers EBV production, kills EBV in the thyroid and strengthens adrenals and kidneys.

 Nature's Answer Licorice Root is ideal as it is alcohol free – at Bodykind or Natural Dispensary.

You can also buy it as a dry herb and put it in your tea. Chinese supermarkets often sell big bags extremely cheaply. 

Antiviral and anti-inflammatory to the nervous system. 

Solgar L-Lysine 1000 Mg: 250 Tablets are my go-to Lysine supplement. As it's a large tablet which means fewer to take. Many of the smaller capsules are made from gelatin which we want to avoid. Check prices at Amazon and Natural Dispensary.

Anthony's recommended product is here – Pure Encapsulations Lysine. 

Vimergy Melatonin is available here

Most herbs can be found as a non-alcoholic tincture by the brand Nature's Answer. These are available in most health shops and there is also an extensive selection available on Natural Dispensary, Bodykind and Amazon.

Cleanses the liver, lymph and spleen from EBV toxins.

Take as an alcohol free extract, Nature`s Answer Red Clover Flowering Tops – 30ml are available from Amazon, Bodykind, and Natural Dispensary.

Red Clover is in some of my hand-blended teas, or you can buy  teabags. 

In summer you can go and pick them from around fields but make sure they are from organic, or unsprayed fields.

Antiviral that removes heavy metals and lowers viral load.

I try to buy Anthony's recommended brand, Pure Planet Red Marine Algae Plus, but they are often out of stock in the UK.

You could try this one which is made from Atlantic Gigarta. I haven't tried it yet. 

Strengthens and protects the nervous system which can be affected by viral infections. Stimulates production of thyroid hormone T4.

Metabolics Ionic Selenium 250ml (Selenium Selenate) with just water. This is sold in large plastic bottles but they will give you a glass dropper bottle to decant it into for free. This is amazing value as it is but you can save money buy buying the larger bottle Metabolics Ionic Selenium 500ml. Mention my name when ordering to receive a 10% discount. If you order online you also receive free postage. Don't forget VAT is also added at checkout. 

Sovereign Silver, dropper top – Hydrosol is better than Colloidal Silver as it doesn't build up in the body.  I wouldn't use any other brand. There are numerous bottle sizes available but it always works out cheaper to buy the biggest bottle you can afford. This is an essential first aid kit item.

Important part of removing heavy metals and for the nervous system.

You can take Hawaiian Spirulina either in tablet form or powder form. Powder form is somewhat better for removing metals from the gut however the taste can be difficult to tolerate for some. 

Zinc is an absolutely essential part of the protocol for strengthening the immune system and protecting the thyroid from damage by EBV. 

Some people can feel nauseous taking zinc on an empty stomach so best to take it after food if possible.

Anthony's recommended product is Vimergy Zinc.

I use Epigenetics Zinc Sulphate Liquid which is a fraction of the cost and contains nothing but Zinc Sulphate and distilled water. You can also save even more money buy buying a larger quantity at once – Epigenetics Zinc Sulphate Liquid 300ml at once.

Give my name as your practitioner to order and don't forget that VAT and postage is added on top. I keep stocks of this in my clinic so pick some up at your session to avoid paying postage.

Viridian EPA/DHA often tests well for me and may also be available from Natural Dispensary (See Table 2 fro any discounts).

Epigenetics DHA also tests well frequently (see Table 1 for any discounts)

 Herbal Teas
I now stock hand-blended loose-leaf herbal tea's according to the healing recipe's published in Anthony William's books. Please see my page here: MM Herbal Teas. 

 Heavy Metal Detoxification Protocol
If you are a client and you have been prescribed the heavy metal protocol you can will need to take the following 5 ingredients (and possibly other items as specified in your session). Personal dosages will have been identified in your kinesiology treatment.  
Instructions: The 5 ingredients should be taken daily within 12 hours of each other. If you are making a heavy metal smoothie you can make it more palatable by adding fruits such as bananas, oranges and dates.  Links to find these ingredients can be found in Table 3 above. 
Wild Blueberries
Hawaiian Spirulina
Atlantic Dulse
Barley Grass Juice Extract Powder
Coriander – Coriander is a key party of the protocol. Make sure you are adding a good size full handful to your food and smoothies each day. You can chop it and add it to salads, sauces, vegetables, stews and curries. You can also make pesto out of it by blending it with garlic, a little oil, some seeds and lemon.
For maximum benefit you may also like to drink the following teas: Plantain leaf and Burdock and Dandelion Root

Useful Products
Here are some very useful items that really help when you are detoxifying and healing.   

Natural Cosmetic Products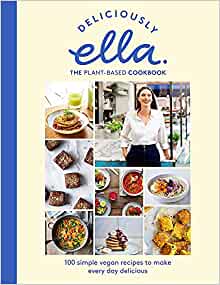 I love Neal's Yard Remedies as the ingredients are natural, organic, vegan, wild harvested and wild crafted. The products feel luxurious to use, have a positive effect on my skin and I am confident they are good for me and the environment.
I am an Independent Neal's Yard Remedies Consultant which means I can provide advice on their products which you can buy here.

Recommended Medical Medium Learning Resources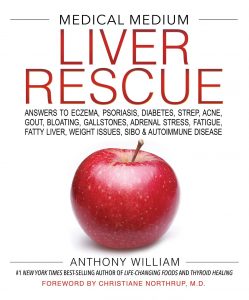 Anthony William also provides a free online course on healing diet here: Medical Medium Healing Path 


Follow me on Social Media

Never underestimate the returns of investment in yourself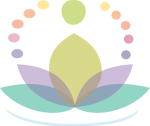 Contact me today to arrange your free no-strings 20 minute consultation
Call: (0044) 07956 808565
Mailing List
Sign up to my mailing list so I can keep you up-to-date with news and special offers.